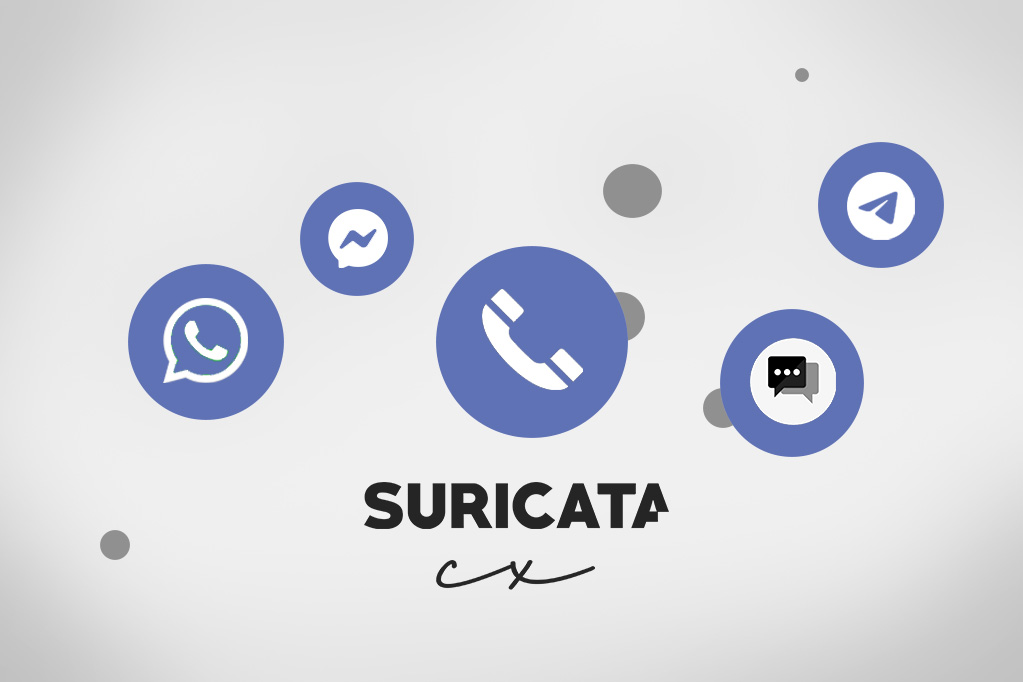 Omnichannel; a communication model used by companies to improve the experience of their customers, allowing them to be in constant contact with the company through multiple channels at the same time.
The great value of omnichannel is offering the customer the choice of communicating with their provider.
Adapting the organization's processes to all channels is the way to achieve a faster resolution, provide a better quality service, lower costs; provide a complete experience and increase referrals and sales.
THERE IS NO OMNICHANNEL EXPERIENCE WITHOUT CONCENTRATION OF ALL THE CHANNELS ON A SINGLE PLATFORM.
The Suricata Cx platform allows the ISP the possibility of providing integration with phone calls, WhatsApp, Facebook Messenger, Telegram and Web Chat.
All channels are integrated under a common platform. Each contact with the client via any communication channel is automated and centralized.
If the channels are used independently, the 360 ​​vision of each client and of the management is lost, lowering the quality of the relationship with the clients.
A clear example: if a client contacts two different WhatsApp and then calls and communicates with a collaborator for the same problem, the company has 3 collaborators with the same topic.
Suricata Cx
-Massive or scheduled network failures.
-Charging (means of payment and payment notices)
-Automatic bill forwarding.
-Up selling and Cross selling.
-Data base update
The future is uncertain, but it will surely be DIGITAL.